If you're looking to deliver sales training to your sales team, you've probably spent a good deal of time researching.
Most companies will first determine the areas their team needs training in, then narrow down the sales training firms that they think will deliver the best results.
But one factor that is frequently overlooked in the research stage: the actual sales trainer who will be delivering the training.
The truth is, a sales trainer or facilitator can make or break the success of a training program. Here are the top 7 traits of effective sales trainers.
1. Real Sales Experience
A qualified sales trainer will have sold at some point in their career. That sounds obvious, but it's not always the case.
Salespeople will quickly be able to tell if the instructor is speaking from real experience or not. If they feel that the information is coming from a credible source, they'll buy in. If not, they'll most likely "check out."
2. Understands Sales Leadership
Salespeople are a unique group of learners. A really effective sales trainer will understand how to win their trust and present the information in a way that keeps them motivated and engaged—much like a sales leader does on a daily basis.  
3. Passionate About Learning
The most successful sales trainers have a passion for learning themselves. They are willing to spend time learning about their audience, the company's product or service, and the organization's unique business challenges. This drive to learn and stay up-to-date on industry trends guarantees the group will have a meaningful and transformative experience in the classroom.
4. Practices Humility
Trainers spend the majority of their time in front of an audience, but great sales trainers focus on the learning experience, instead of their own ego. They understand that it's about the salespeople in the group, and how well they can apply what they learn.
5. Facilitates Discussion
Learning and retention is most successful when participants are interested and engaged. A good sales trainer knows what kind of questions get people talking, and can adapt to the unique set of personalities of the attendees in the room. They drive productive conversations, and reel in off-topic chatter.
6. Motivated by Giving Back
The best sales trainers are genuinely invested in the success of their participants, which will come through in their delivery. They get a thrill out of seeing participants connect the dots and get excited about the material. A good sales trainer loves to hear success stories and is plugged into what happens after the training program.
7. Excellent Communicator
Training programs condense a large amount of information into a short period of time. A good sales trainer will have mastered the ability to communicate complex ideas into easy-to-absorb concepts that resonate with attendees (and get applied once the training is over).
The Brooks Group's sales effectiveness programs are led by expert sales trainers with real sales experience. 
Meet Our Lead Facilitators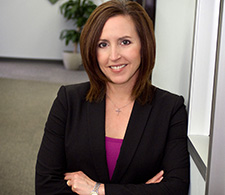 Anita Greenland
Anita brings 25+ years of sales, sales management and sales training experience to The Brooks Group. Her gift for teaching, in combination with her interactive style and positive energy, provides an engaging learning environment for her participants.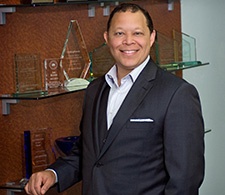 Rico Pena
A dynamic facilitator, bilingual speaker, and certified behavior and body language expert, Rico combines his military training with his business background to bring focus to detail and tactical solutions that always deliver to the bottom line.
Claude MacDonald
Claude MacDonald is recognized as an expert in the field of sales culture transformation. Over the past 25 years, Claude has trained and coached more than 25,000 managers, professionals, and employees from prominent organizations in Canada, the United States, and Europe.
Donna Warrick
Donna combines real sales experience with 20+ years in training and development to help clients reach their sales effectiveness goals. Her dynamic, interactive style makes being in her programs both educational and enjoyable.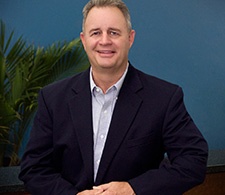 Steve Hackett
Steve's practical training methods ensure that his students go back to the field with usable, effective sales skills. Steve has extensive sales and sales management expertise, most notably in the industrial distribution and equipment sales industries.
Click here to schedule a free consultation with one of our sales effectiveness experts to learn about customizing a sales training program for your team. 
NOTE: Our sales training tools are designed to make your life easier. Use them to your advantage.
The Sales Training Buyer's Interview Guide
If you're a sales leader in the market for enterprise-level sales training for your sales organization, chances are you're busy… very busy. And evaluating sales training providers can be time-consuming, complicated and confusing if you haven't done it before. In keeping with our commitment to be the go-to practical and commonsense sales training option, we've developed The Sales Training Buyer's Interview Guide.
Published on November 01, 2016