We don't just train sales professionals… we build revenue-generating machines.
Stop right there. Do yourself a favor, and watch this video to see how we do virtual.
Anyone can create nifty questionnaires or slick looking workbooks and say they have a sales training program. Only The Brooks Group deploys real science and real insights to deliver training that works – validated by the most important measures to your organization – increased sales and increased revenue.
At The Brooks Group, we deliver insights relevant for today, powered by data and results collected by our team of researchers, and informed by more than four decades of experience in fueling sales success.
Sales Hiring and Assessments
Sales Management Training
Sales Training
IMPACT Selling is a system that's easy to learn and apply, but the real beauty is in its flexibility. IMPACT allows salespeople to sell virtually any product or service more effectively (the Air Force Reserves and the Air National Guard even use the system for recruiting purposes). But one industry The Brooks Group knows better than any other is the industrial manufacturing and industrial distribution markets. We've helped hundreds of manufacturing and distribution clients transform their businesses with customized sales training, sales management, and sales hiring assessments.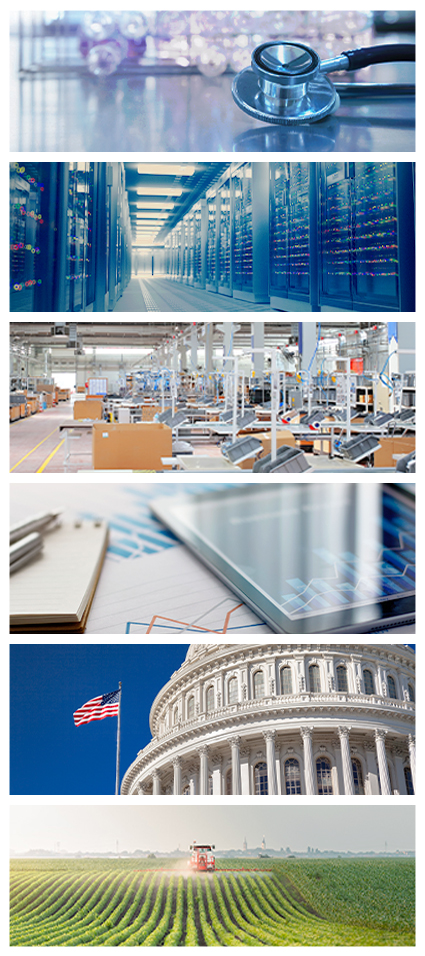 Just a few tweaks can benefit both sides of the manufacturer-distributor relationship and resolve friction that may stand in the way of results.
Elevate the relationship
between distributor and manufacturer to achieve strategic goals on both sides
Maintain brand integrity
as products pass through the distribution network
Working with The Brooks Group allows industrial manufacturers and distributors to:
Increase valuable communication
to support product knowledge
Find and develop
top sales talent to sell the products at high margin
Communication is key when looking for an ideal manufacturer-distributor partnership. The Brooks Group helps both parties to understand, develop, train, and set guidelines for an ideal relationship that both parties can maintain and grow.
What our customers are saying
"The Brooks Group IMPACT sales process has helped our company establish a common language and methodology among our sales team and management. The customized training and facilitation allowed us to train at a pace that was most effective for our group and the ongoing coaching calls have reinforced the methodology in real-life situations. Ultimately, we have been able to create more value for our customers which allows us to support a culture based on consultative versus transactional selling."
Chris Trevey
President/CEO
Carlton Scale
"The Brooks Group provides the highest degree of professionalism in every interaction I've had with them. More importantly, the strategies and tactics they teach work in the field to deliver results. The Brooks Group understands what it takes to deliver long-term behavioral change at the sales and sales management level, and I highly recommend their services."
Patrick Scully
EVP of Sales Motor Coach Industries
"The Brooks Talent Index has been a fantastic addition to our talent management toolkit. It has helped us identify, hire, and retain salespeople and sales managers that are a much better fit for our culture. The cool thing about Brooks Talent Index is that it's not just a hiring tool. It also provides us with powerful info that helps our managers coach and mentor reps by providing insights into how to use the motivators, personal skills, and behaviors the reps bring to the job to help them be more successful."
Marty Tanner
Director of Sales HCR
Let's start a conversation