We don't just train sales professionals… we build revenue-generating machines.
Stop right there. Do yourself a favor, and watch this video to see how we do virtual.
Anyone can create nifty questionnaires or slick looking workbooks and say they have a sales training program. Only The Brooks Group deploys real science and real insights to deliver training that works – validated by the most important measures to your organization – increased sales and increased revenue.
At The Brooks Group, we deliver insights relevant for today, powered by data and results collected by our team of researchers, and informed by more than four decades of experience in fueling sales success.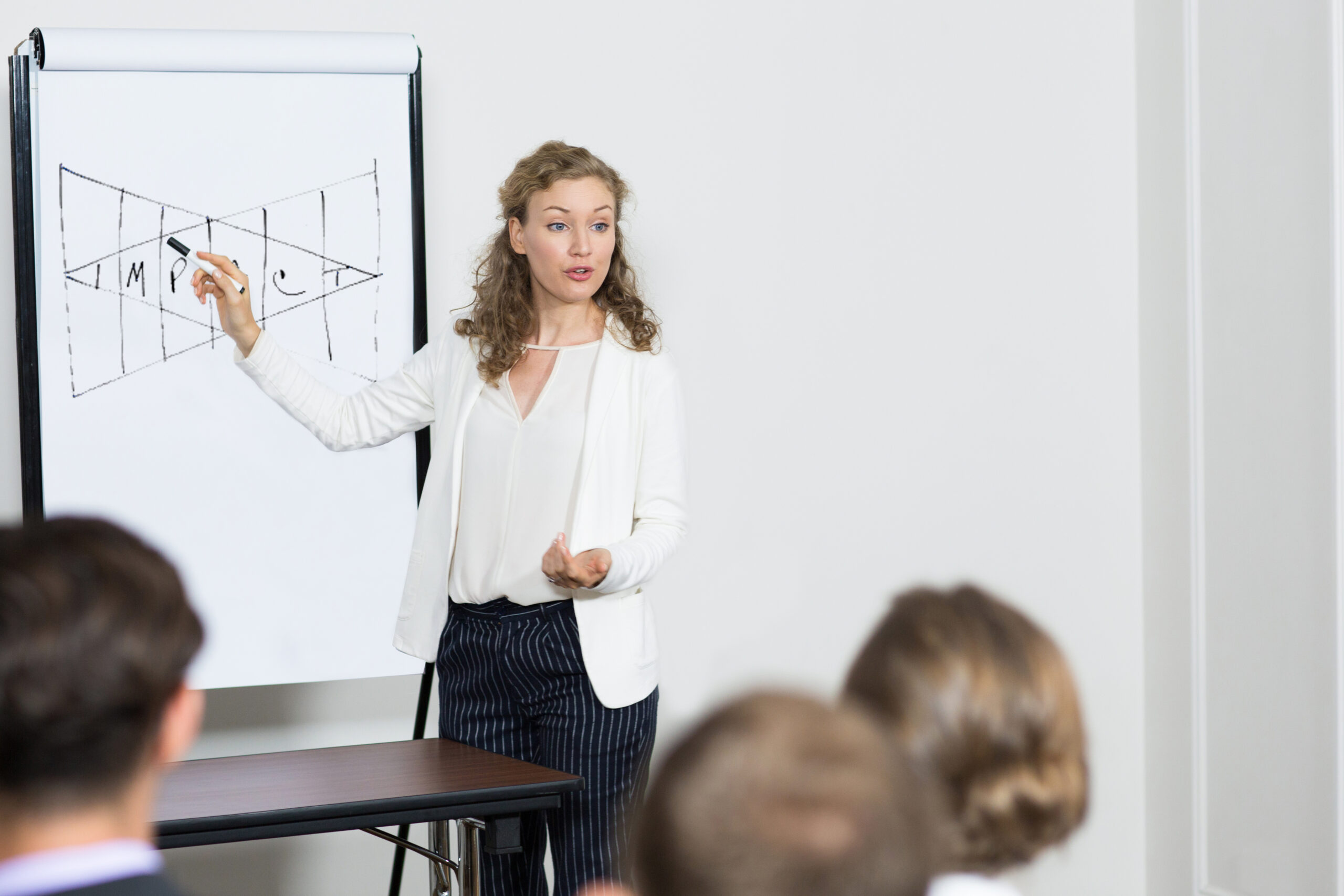 Sales reps need a solid process they can follow with every opportunity. IMPACT Selling® is buyer-focused and easy for salespeople to learn and apply in the real world. Most important–it gets results.
The sales manager is the most important member of the sales team. Who they hire, how they coach their people, and how they hold people accountable will make or break your performance levels.
Be sure you're putting your money and time behind the right people. The Brooks Talent Index uses a 4-part assessment to help you hire, develop, and retain top sales performers.
Sales Training for a Variety of Industries
IMPACT Selling® is a system that's easy to learn and apply, but the real beauty is in its flexibility. IMPACT allows salespeople to sell virtually any product or service more effectively.
While the IMPACT sales training programs have been used in over 350 industries, the following are industries that we specialize in.
The IMPACT Sales Training is customizable and it is flexible. In the case that you don't see the industry that you belong to listed above, reach out to our team and learn more about how our sales training programs could help your sales team.
What our customers are saying
"We really appreciated that your team came in and listened. We did a lot of back and forth to shape the program and you tailored it to us, which was very much appreciated and extremely useful. It solved the challenges we were looking to overcome and resonated with our people which was of great value.
Wonderful people, wonderful program, and a great experience all around."
Julie Mandell
Chief Operating Officer
"The Brooks Group IMPACT sales process has helped our company establish a common language and methodology among our sales team and management. The customized training and facilitation allowed us to train at a pace that was most effective for our group and the ongoing coaching calls have reinforced the methodology in real-life situations. Ultimately, we have been able to create more value for our customers which allows us to support a culture based on consultative versus transactional selling."
"The Brooks Group provides the highest degree of professionalism in every interaction I've had with them. More importantly, the strategies and tactics they teach work in the field to deliver results. The Brooks Group understands what it takes to deliver long-term behavioral change at the sales and sales management level, and I highly recommend their services."
Let's start a conversation