Annual Virtual Sales Meeting Topics that Deliver Results
Incorporate targeted skills training your team can use and get the performance results you want now
Planning your annual or national sales meeting virtually might feel complicated, but the goal of the meeting agenda is simple: set your sales force up for success to meet their quota and the goals of the sales organization.
What your salespeople want and need is skills training and skills development that helps them overcome the biggest challenges they face every day in the field.
This year, give your sales reps what they need to get the results you want.
Include actionable, engaging content on your meeting agenda with these transformational annual sales meeting topics:
Category:

Leadership Development
Keynote Topics
Beyond Compensation: Motivating and Appreciating Your Sales Team
YLead – Leading and Selling to the Next Generation
Category:

Sales Performance Improvement
Keynote Topics
Ways Your Salespeople Are Encouraging Discount Requests and How to Stop Them
The Client Nation: Their Perception Your Profit
New Year's Resolution – Shape Your Funnel
The Value of 2% More
Overcoming Objections – Getting to Yes
How to go PRO – Going to the Next Level
Category:

Prospecting Skills
Keynote Topics
Prospecting Strategies
Better Prospects, More Prospects for 2019
Category:

Time Management
Keynote Topics
The Power of the Moment: Time Management for Salespeople
Time Matters – How to Prioritize What Matters Most
Category:

Sales Productivity
Keynote Topics
Sales Productivity (Territory Planning)
Action Plan for Sales Target Achievement
Prioritize Accounts
Make Your Number by Starting Backwards
Keynote Topics
Building Value with Better Questions
How Strong is Your Value Proposition?
Category:

Customer Relationships
Keynote Topics
Build Stronger Relationships (Account Management)
Taking Customer Connection to the Next Level
Customer Mania – How to Create Fanatical Fans
Our sales enablement presenters book up quickly, so reserve a spot for your virtual sales kickoff meeting now!
Looking for ideas for longer training sessions at your annual virtual sales meeting including options for breakout sessions? The following training programs can be adapted to fit the length and format of your sales meeting:
Using a repeatable sales process isn't a nice-to-have in today's challenging market…it's a non-negotiable. Our flagship program has been taught to over 1 million sales professionals around the world. This 6-step sales process will give your salespeople the foundational selling skills to close more deals, more often.
Program Benefits
Easy to Learn
Improved Sales Efficiency
Increased Close Rate
Enhanced Customer Relationships
IMPACT for the Complex Marketplace
In today's complex selling environment, your team needs a selling strategy to match. This program builds on the foundation of the IMPACT sales process and teaches salespeople how to navigate the complex sale and decision-making process with multiple stakeholders—ensuring they have a place at the table when buying decisions are made or RFPs are written.
Program Benefits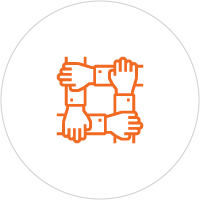 Stronger Relationships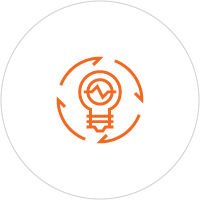 Greater Retention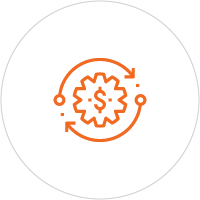 Increased Revenue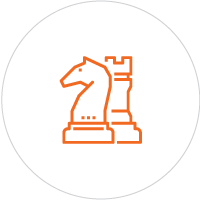 Increase Account Penetration
Strategic Account Management Training
This customizable training program will help your salespeople master strategic planning so they can organize, manage, and grow their most profitable business accounts. Participants will learn a highly-practical system for developing each of their key accounts in ways that will strengthen the client relationship—and drive additional sales revenue for your company.
Program Benefits
Improved Positioning with Clients
Increased Depth within Accounts
More Profitable Revenue Stream
Better Efficiency and Time Management
Sales Negotiation Training
In this engaging and interactive 2-day course, each salesperson will learn what's at risk when they start making price concessions for buyers, and exactly how to hold their ground when they hear, "Your price is too high." Participants will learn to leverage value-based decision making and prevent sales objections from prospects and customers before they ever surface.
Program Benefits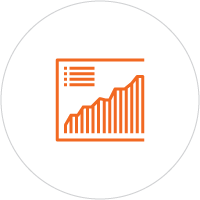 Higher Volume Sales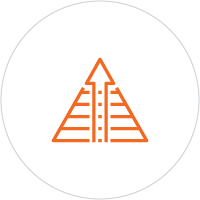 Higher Margins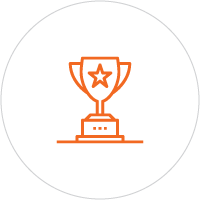 Superior Negotiation Skills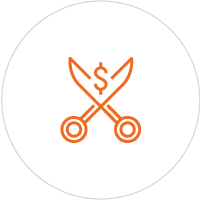 Reduced Price Objections
Sales Territory Planning Workshop
Setting goals and objectives is one thing. Reaching them is another. Give your sales team an action plan for staying productive and meeting the sales goals you've set for them. In this interactive program, salespeople will develop sales strategies and step-by-step plans for each of their business segments that they can then execute, track, and measure for success.
Program Benefits
Clarity of Goals
Improved Time Management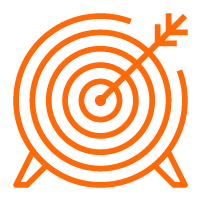 Accurate Forecasting
Increased Revenue
IMPACT for Customer Service
The interactions your staff has with your customers will ultimately determine if they stay with your company and buy more, or if they decide to take their business elsewhere. This customizable customer service training program is designed to give your customer service team the skills needed to delight customers, grow customer loyalty, and differentiate your company from the competition.
Program Benefits
Stronger Customer Relationships
Higher Client Retention Rates
Increased Revenue
Additional Referral Business

"The response has been overwhelmingly positive… several people told me this was the best and most useful presentation we have ever had at our annual meetings."
- Joe Leisek
Senior Manager, Creative Services
The Doctors Company

"An adaptable process and customizable content are keys to success for The Brooks Group's value based selling program. Is there another sales development company with the depth of tools and the experience to deliver? I doubt it."
- Curt Tueffert
VP of Sales Development
DXP Enterprises

"The Brooks Group's IMPACT sales process has helped our company establish a common language and methodology among our sales team and management."
- Chris Trevey
President/CEO
Carlton Scale
World-Class Facilitation
The Brooks Group's sales effectiveness programs are led by expert facilitators with real sales experience. They are highly skilled at maximizing engagement and keeping the attention of an audience of sales professionals. Your sales reps will walk away with skills that can be applied to their own accounts the very next day, and throughout the coming year.
Create the Biggest Impact at Your Annual Sales Meeting
It's not often that you're able to get the whole sales team together in one place. Take this opportunity to make your time together as effective as possible by keeping your salespeople engaged, and getting hyper-focused on the things that will improve your team's performance the most.
Trusted by Thousands of Industry Leading Clients
Make the coming year your best year yet by focusing on skills training that will move the performance needle for your team.
Contact a Sales Effectiveness Expert from The Brooks Group today to learn about customizing a program for your sales kickoff meeting that will gain early enthusiasm and drive high performance all year long.
Additional Insights to Help You Deliver an Impactful Annual Sales Meeting